Costantin Innovation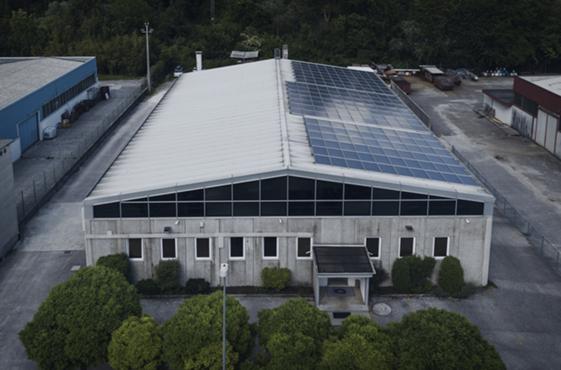 We want to satisfy our customers by manufacturing
safe, reliable, ergonomic, functional, efficient industrial automations, in due time.
learn more
Strengths
CUSTOMER FOCUS
The customer and their satisfaction are our number one priority. A goal that we pursue day after day in order to build a solid and long-lasting relationship with them. We use the concept of "customer" also within the company, in order to learn and get used to meeting our colleague/customer's requests.
01.
INNOVATION
Creativity, passion, and expertise come together in our daily quest for improving not only our products but also our production process.
02.
ADAPTABILITY
To always be competitive we believe you need a well-structured organization as much as the ability to adapt to the ever-changing market conditions.
03.
01. TECHNICAL-FINANCIAL FEASIBILITY STUDY
The first step of all our projects is studying the technical specifications given by the customer and discuss with them to verify and assess their requests. The aim is to enable us to define our technical-economic offer and ensure that both we and the customer have clear objectives and solutions for the automation required. In the meantime, we perform a time-feasibility study to estimate a delivery date, based on the production plan defined at the time of the feasibility analysis.
02. DESIGN
In this step the automation is designed both mechanically and electrically by internal and/or external personnel. The mechanical design is carried out with 3D modelling tools and the full project is shared with the customer in order for them to approve every choice and green-light its execution. In this step, each project is looked at from different points of view, in order to meet all safety, ergonomics, productivity, efficiency, reliability, and maintainability targets. This requires sharing sessions involving all technical experts of the company.
03. MACHINING
We manufacture almost all non-commercial parts in-house in the dedicated department that transforms raw materials into semi-finished products ready for assembly. This allows us to reduce the time-to-market and make the process more efficient. This department can also work for third parties, producing components based on the final customer's design. The department is currently equipped with four 3-axis machining stations and one 4-axis turning station.
04. ASSEMBLY
A team of specialists assembles in-house manufactured components with commercial ones, and sets up all pneumatic and hydraulic systems.
05. ELECTRICAL CABLING
Eutomatik, our partner, manufactures all electrical switchboards and is in charge of electrical wiring.
06. SOFTWARE
Eutomatik, our partner, develops the programming software for all our machineries.
07. TESTING AND INSPECTION
Before delivery, all our machines are tested and inspected to ascertain compliance with current regulations and undergo functional and repeatability tests.
08. INSTALLATION
We provide installation of our machines and training for the staff at the customer's plant, both in Italy and abroad.
09. SERVICE
We provide after-sales support both remotely and through our staff at the customer's plant, both in Italy and abroad.